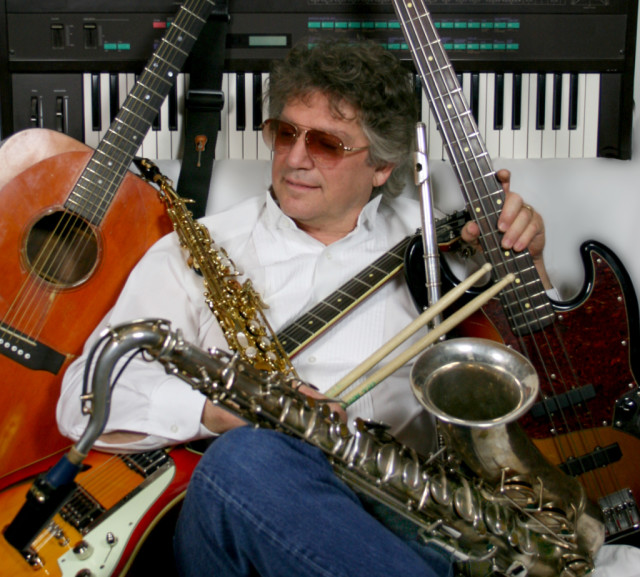 If you try to put Alan's music into any category you will find yourself confronted with an impossible task.
"I like all kinds of music", says Alan, and that's easy to tell if you listen to his original music.
Alan started writing music when he was 16 years old, and he has been a working musician ever since.
He studied music at UC Berkeley, and his instrument of choice at the university was the flute; but because he learned the guitar as a teenager, he started his work as a solo artist and in bands as a guitarist and bass player. Later in life he taught himself to play other instruments.
In addition to guitar, bass and flute, Alan now plays the saxophone and the piano, as well as the drums on his studio produced music.
When he's recording alone in his own studio, he plays all the parts, which, of course, he also composes. Along with the instruments he plays, a modern midi keyboard gives him the ability to write for additional instruments; e.g. string arrangements.
As versatile as Alan's talent as a musician is, so is his talent as a writer and composer. In his repertoire of original music you can find rock'n'roll, country and pop music, as well as soft finger-picked guitar songs and instrumentals, and classically oriented piano music. He writes lyrics in English, German, and French, with emphasis on substance and creative language.